Tips Move On Berkesan | Aku baru je lost dia yang aku sayang. Aku harap dia jadi suami aku, but he choose someone else. What i can do just move on.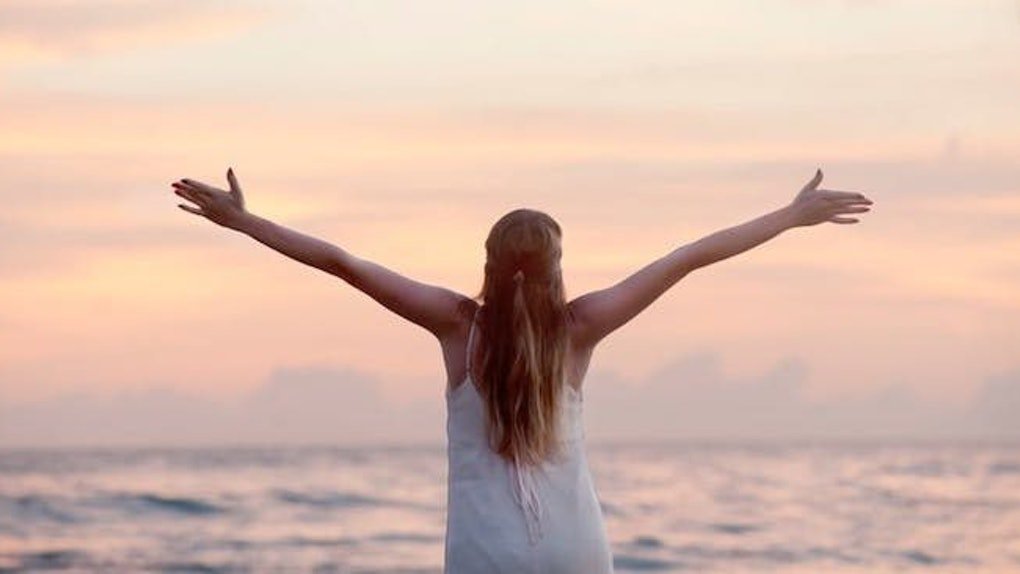 Tips to move on.
1) Cry & take time as much as you need to heal, then please come back
stronger.
2) Forgive and accept the fact that tu takde jodoh and all pertemuan and
perpisahan semua Allah aturkan.
3) How hard you try, if Allah said no, means no. If Allah said yes how
far pun both of you, akan dipertemukan juga dengan caraNya.
4) Ikhlas, in shaa Allah, Allah beri yang setara, sama atau yang lebih
baik sama macam ustaz Hanan Attaki pernah cakap.
5) Hari ni buat salah, then learn from mistakes so that nanti takkan
repeat lagi. Do sunat taubat prayers, doa. Syaitan takkan puas menggoda,
what we can do is repeat taubat.
6) Always utamakan mak ayah and Allah before get into a serious
relationship.
7) Kalau rase he/ she is the one, awal awal lagi kenal perlu doa kat
Allah "jika dia orangnya, maka lah ya Allah, jika bukan dia, maka
jauhkanlah". Do istikharah bnyak banyak kali.
8) Every ujian tu intended to make you stronger than before. So sabar,
solat and redha.
9) Allah perkenankan doa dalam 3 cara:
-1) diperkenankan sebaik sahaja berdoa
-2) digantikan dengan rezeki/ sesuatu yang lebih baik
-3) dikurniakan dan diperkenankan di syurga — UAI.
10) Walk away from your bedroom, bukak lampu, bukak tingkap, eat and get
some fresh air. Jogging, running, cooking, reading, watch the movie.
Jangan isolate yourself dalam bilik gelap. Itu lagi worse. Nanti otak
kusut and tak boleh nak think rational.
11) Try to make yourself busy. surround yourself with the good circle.
Pamper yourself.
12) Don't blame yourself or your partner. Ni bukan salah sesiapa. This
is fate. Forgiving each other.
13) Allah tak beri bukan sebab apa apa, but macam kasih sayang seorang
ibu, seorg ibu pasti tahu apa yang ank dia perlu.
14) Allah nak selamatkan kita from something. Who knows?
15) Sabar.
16) Sleep and jangan buat emotional decision after midnight. Otak tak
stable time tu. End up nanti crying until subuh.
17) Avoid melancholy musics/ songs. Avoid tengok movie cinta or anything
yang buat kite teringat.
18) Jodoh tu biasanya mudah dan benda yang kita tak sangka sangka.
Takkan buat kita menangis, tahan pedih bernanah macam genggam duri dalam
tapak tangan.
19) Sleep. Rase sedih je sleep. So that you tak fikir melalut. But make
sure bagitahu mak ayah dulu cakap nak rest. Alhamdulillah my mum faham
kenapa jap jap i gi tido.
20) Jogging and running until badan u sakit. Bila sakit, bila letih you
akan lupa everything yang buat u sakit sebab minda u akan cuma terfokus
pada sakit yang zahir pada physical.
Bila kadang kadang i terfikir, ada sebab lah kan Allah pisahkan.
Something yang Allah nak ajar. You have to be strong.
If he is meant to be with you, then he will come to you dalam cara apa
sekali pun. If not, please accept and trust Allah.
– Miss A (Bukan nama sebenar)